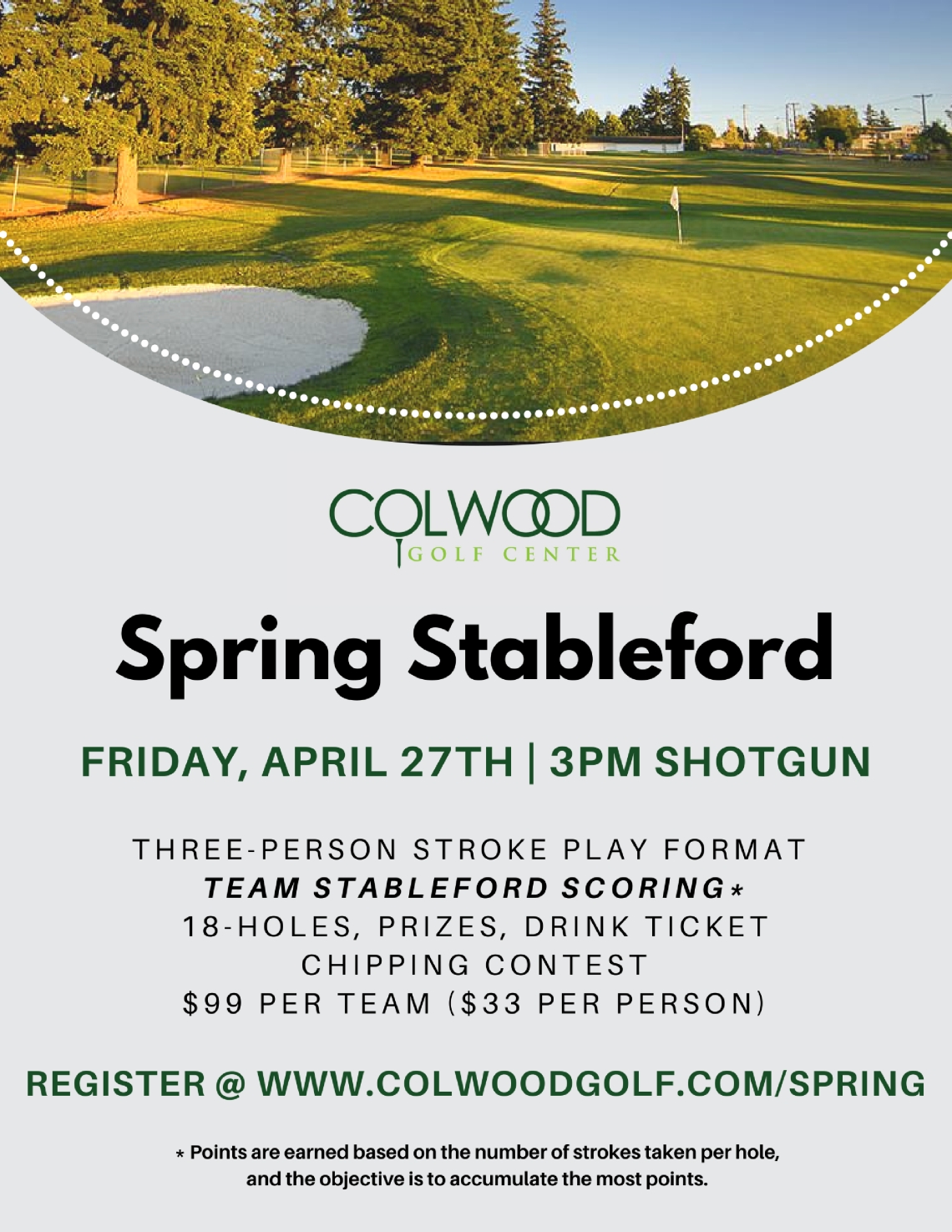 Spring Stableford
Friday, April 27th, 2018 | 3pm Shotgun
This is a three-person team, 18-hole stroke play event with Stableford scoring.
Entry in the Spring Stableford includes:
- 18 holes of golf
- Small warm-up bucket
- Drink Ticket
- Prizes & Contests
Stableford Scoring
Under Stableford scoring rules, points are earned based on the number of strokes taken per hole. The objective with Stableford scoring is to accumulate the most points.
This event will feature combined team Stableford scoring, with the two best scores per hole earning points and the worst score being dropped.
Scoring Example:
Player 1 gets a birdie for 25 points.
Player 2 gets a bogey for 5 points.
Player 3 gets a par for 10 points.
Player 2's score would be dropped, and the team's score for that hole would be 35 points.
(Player 1's score + Player 3's scores)
Double Bogey or Worse = 1 Points
Bogey = 5 points
Par = 10 points
Birdie = 25 points
Hole-In-One = 100 points