2022 GREEN FRIDAY 2-PERSON GOLF TOURNAMENT
Colwood Golf Center is hosting our 3rd annual, Black Friday golf tournament, Green Friday!
Tee times for the 2 person team event will be from 10:00AM - 11:30AM
Limited spots available so don't wait - register your team today!
Choose your own starting time after registering.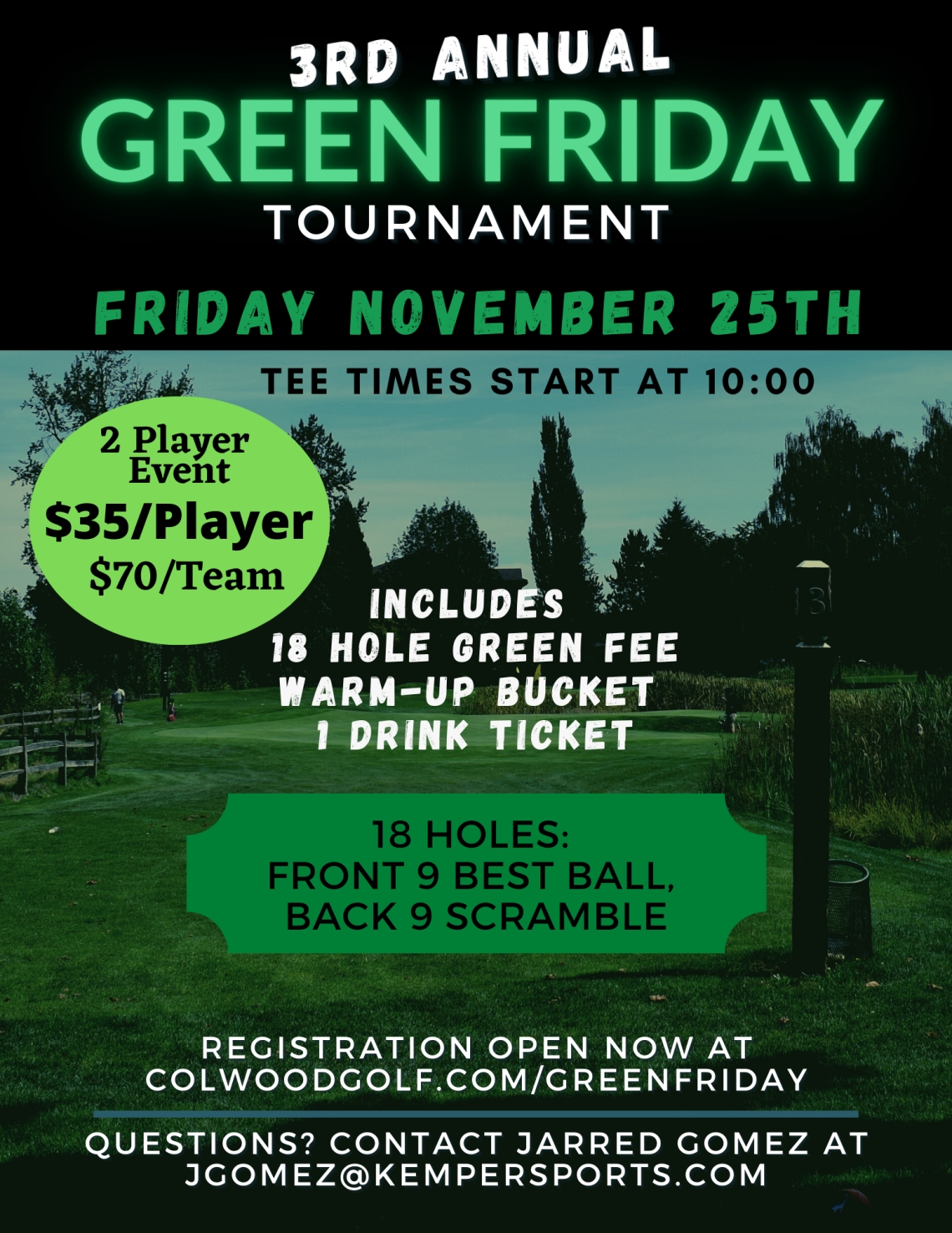 Please contact Jarred Gomez at [email protected] with any questions or concerns.